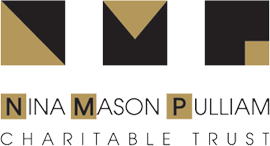 The Southside Animal Shelter is happy to announce the award of $140,000 from Nina Mason Pulliam Charitable Trust for strategic and facilities planning and urgent facilities needs.
The Nina Mason Pulliam Charitable Trust was established upon the death of Nina Mason Pulliam in 1997 to support the causes she loved in her home states of Arizona and Indiana. The Trust seeks to help people in need, protect animals and nature, and enrich community life in metropolitan Indianapolis and Phoenix. Since its inception, the Trust has distributed more than $283 million.
For more information, visit NinaPulliamTrust.org.